Hi.  My name is Ned and I'm a member of the Church of Jesus Christ of Latter-day Saints. When I was nineteen years old I had one of the most amazing experiences of my life, in fact, it was an event that has shaped my life ever since.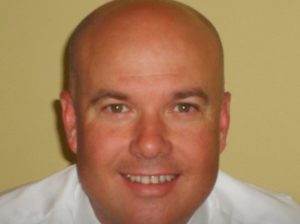 The Book of Mormon is a book of scripture similar to the Bible.  Because of the Book of Mormon, many people inadvertently call us the Mormons. The Book of Mormon tells the story of a group of people who lived in Jerusalem near the time of the Old Testament prophet Jeremiah. The leader of this group was a man named Lehi who, like Jeremiah, was a prophet.  Lehi was warned in a dream of the coming destruction of Jerusalem, and was told that he and his family must leave Jerusalem right away.
The Book of Mormon gives God's dealings with Lehi and his posterity over a thousand years. Another prophet named Mormon put together and condensed all of these records into one volume, which is why we call it the Book of Mormon. It teaches the gospel of Jesus Christ.
The experience I spoke of earlier was the process that I went through which developed my conviction and my witness of the reality of God, His son Jesus Christ, and the truthfulness of the Book of Mormon.
If you go back far enough in my family tree, you'll find that my ancestors joined the Mormon Church in Scotland during the mid 1800's.  They then immigrated to the United States, and eventually to Utah.
Something happened to the second generation of McArthur's after arriving in Utah. There are indications that generation lost the faith. This continued through every generation until me.
About the time I turned twelve my family left Utah, moving to Michigan. I went to Sunday meetings with my family, and participated in youth activities throughout my teenage years, but we were never really religious. So, like my ancestors, I never developed any convictions about God or the tenets of the Mormon faith.
As a young man in the Church of Jesus Christ of Latter-day Saints, I had been taught to go on a two year mission when I turned nineteen, and having no other direction in my life I decided to go. Being an immature nineteen-year old, living away from home for the first time, and having very little knowledge and faith in what I was supposed to be teaching, I became overwhelmed and I ended up having a melt-down.  I told my mission president I was quitting and going home.  Apparently this was a complicated process because I was told that it was going to take a few weeks. During this time I continued to tag along with my missionary companion, without really investing myself into what we were doing.
Then it happened.
We were teaching a young lady and she asked a question about being saved by grace that my companion wasn't answering to her satisfaction.  Then, a verse I don't remember ever reading previously came to mind.  It's found in the Book of Mormon, 2 Nephi 25:23 which reads "… for we know that it is by grace that we are saved, after all we can do." We read the verse together and I explained that it is by the grace and mercy of Jesus Christ that we are saved.  With that grace we have certain responsibilities.  She got it. She later converted and was baptized into the Church of Jesus Christ of Latter-day Saints.
Twenty-four years have passed since that evening, but I clearly remember what I thought and what I felt that night.
After we finished our discussion with this young lady, we walked out the front door and I remember thinking, "I'm not going home." Why God spoke to me that night I may never know, but I do know that He did.
Near the end of The Book of Mormon, a prophet named Moroni gives a promise to those who read the book.  He promises that if one will read The Book of Mormon with sincere desire to know the truth of it, and ask God in faith if it is true or not, he promises the reader that by the Holy Ghost they will know of its truth. It's found in Moroni 10:4 and it reads:
"And when ye shall receive these things, (meaning the Book of Mormon) I would exhort you that ye would ask God, the Eternal Father, in the name of Christ, if these things are not true; and if ye shall ask with a sincere heart, with real intent, having faith in Christ, he will manifest the truth of it unto you, by the power of the Holy Ghost."
After my experience, I tested the Book of Mormon the way Moroni suggests. The answer came a little at a time, but the answer did come. Over the weeks and months that answer transformed me from an immature, directionless teenager, to a man with a purpose.
Through the Book of Mormon I've come to know the reality of God, our Father in Heaven, and in His son Jesus Christ.  I know prayers are answered, and I know God has a plan for me, as he does for each of us, and that plan is far better and far more amazing than anything I could have previously imagined.
Ned
Pleasant Grove, UT