I know the Book of Mormon is the word of God. It is another testament of Jesus Christ and a companion to the Bible. The Book of Mormon is also a witness to the world that Jesus Christ lives, visited the American continent and testifies that God's word is not exclusive, nor limited to the stick of Judah (Bible). God's word can even come to us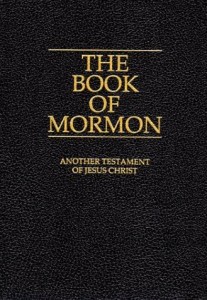 personally through prayer. I know it is true based on my experience with reading and praying about it. Whenever I read and pray about it, I feel good and I feel happy. And I know that every good thing comes from God.
One of the best things about the Book of Mormon is the personal invitation to know whether it is true or not. Moroni 10:3-5 tells us that when you read these things you should ask God in prayer whether it is true or not. If you do so with a sincere heart, with real intent and with faith in Christ as it mentions, you can know for yourself if it is true. One of the most wonderful things about the gospel of Jesus Christ is knowing you can have a personal relationship with God. No matter who you are, where you are or what you've done in life. God's love is not exclusive to any particular people or person, but is inclusive to all of His Children, the human race, and He is waiting for us to come to Him. I testify that you can know for yourself if the Book of Mormon is true.
Ben
Sandy, UT